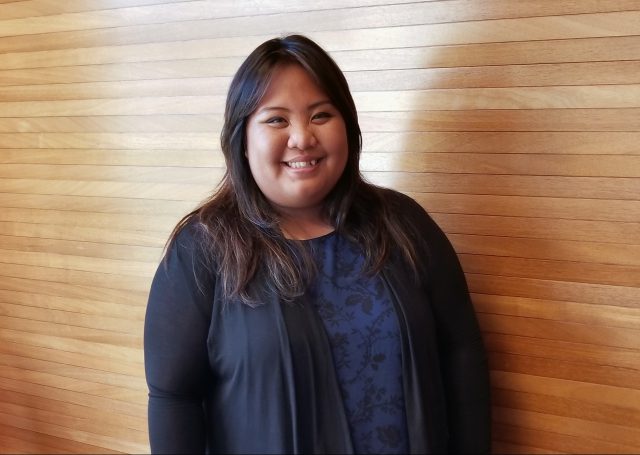 August 8, 2018
It feels like just yesterday I got the email stating, "We'd like to offer you the internship position for 2018." Now I have the email saying, "Shai, one of your final projects is to work on your blog for the summer internship." What can I say? Time flies when you're having fun.
Graduating this past May and planning to return for graduate school in August, I was not sure what to do. Yet, what I did know was my schedule for the following semester was going to be busy. I was struggling with the decision of finding a part-time job in the field, working more hours at my retail job or finding a summer internship that would give me the opportunity to strengthen my skills, network, and help with my personal summer goal to connect with the 'āina. Coincidentally, I received an email with the headline 'paid summer internship opportunity.' After reading the email and a blog written by a former intern, Megan Cabral, I was interested in the opportunity.
Words cannot express the joyful experience and privilege Iʻve had to be part of the Hauʻoli Mau Loa Foundation ʻohana. The staff of five is amazing in all that they do in the world of philanthropy ­such as providing hope for kids and caring for the environment by partnering with non-profits who value and are aligned with the Foundation's mission. One of the many assets that I value about the Foundation is the time they take to connect with their partners.
To share some of what I did this summer begins with learning about philanthropy and the different ways of giving. I learned about the Foundation's five programs areas which include expanding opportunities for children through 'āina based education, protecting the natural environment, first generation, self-help housing project, and, on an international level, humanitarian relief. I learned about their partners and have become more educated about the cultural, social, economic and environmental well-being of our communities.
In addition, we got to spend some fun time out of the office. Brant and I went to Hoʻoulu ʻĀina. They were one of the first partners I got to meet. I was happy to be there as it is the ahupuaʻa of my hometown. I was happy to reconnect there as it had been a very long time since I volunteered in my high school days.
Another opportunity I had was attending the Research Experience in Marine Science (REMS) program on Moku O Lo'e Island with Janis to learn about the research projects Hawaiʻi high school students have conducted in the program. At the event, it was inspiring to see students present and meet motivated mentors, parents of the students, and other supporters of the program.
I also attended the Hawaiʻi Environmental Education Alliance symposium (HEEA) where I learned about programs in communities that utilize 'place-based education as a teaching tool.' As a person who supports 'āina-based education, it was helpful to learn about the curriculum different programs have and who to contact for future reference. Another event was Hawaiʻi Conservation Conference (HCC) where I learned about the different types of work around environmental awareness and sustainability within our communities. This is new knowledge to me as I explored conservation and community development. I connected with people and explored the different programs throughout the Hawaiian Islands. Not to mention, being educated about our environment and caring for our natural resources encouraged me to make better decisions and to take action and see what I can do on a daily basis to protect our environment.
The last event I participated in with the Foundation was at Kākoʻo ʻŌiwi. We had an eventful day of working together in the 'āina. I learned about the land, the work on the mangrove, and how they are working to restore the 'auwai. It was an awesome experience of connecting, being out of the office to have some fun, and ending it with a great lunch together with the Kākoʻo ʻŌiwi staff and interns.
This summer internship is what I expected it to be and I am glad I was chosen to be the summer intern of 2018. The Foundation has helped me accomplish my goal of connecting to the 'āina and allowed me to network with people who will be valuable resources in the future. I learned about philanthropy and will be happy to share this new knowledge with my colleagues.
I would like to thank everyone for their knowledge, connection, and encouragement that I value and that will help me on my journey as I continue to strive in my profession of social work. Mahalo nui loa Hauʻoli Mau Loa Foundation for the opportunities and adventures!